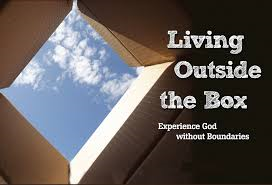 WHO: You, family and friends!
WHAT: Sunday November 8th
8:30 a.m. Continental Breakfast
9:00 a.m. Devotions in Prayer and Song
9:30 a.m. Head for sites!
WHERE: Here at Norriton, at the Variety Club and
Mitzvah Circle
HOW YOU CANH HELP NOW
Pray for those who will server and those who will be served
Sign up in Fellowship for a site
Bake a cherry, peach or blueberry cobbler in a 9 x 13 pan for November 8th
2015 Sites for Church Has Left the Building
Invite a Friend or Neighbor
Variety Club: Lead: Dave Turner
On site physical plant projects-rake leaves, work on building clean-up and other small projects are in store for this group.
This is where our Noisy Offering is going this year – join the team!
Mitzvah Circle:
Bring in gently used clothing for the next two weeks!
This team will transport the clothing we've collected.
Aid For Friends: Leads: Shirley Alderfer and Mimi Mc Mullen
Please sign up to bring a cherry, peach or blueberry cobbler in a 9×13 pan on November 8th.
Gather in the Norriton Kitchen to assemble meals for area ministry housed in St. Helena's. Promises to be fun and productive!
Hope Books for Hospice Patients:
Leads: Doris Menard and Judy Stayton
Join this team in the Fellowship Hall to assemble memory books for those who are battling terminal illness.
Norriton Outdoor Ministry:
Leads: Harry Alderfer and Reese Whitley
Bring some gloves and a rake and join the Property Team as they get Norriton ready for the winter season!
Date/Time
Date(s) - Nov 8, 2015
8:30 am - 12:00 pm
Location
Norriton Presbyterian Church